The basics of Kanban are in place and it is already running in practice? And yet you still have the feeling: "Something still has to be done? Yes, of course and that's what we show you in "Improving Kanban". In the advanced Kanban training we deal with scaling, improvement and forecasting – topics for which a system needs a certain degree of maturity. These two days, however, are mainly dedicated to the spot-on improvement through exchange among practitioners. During these two days you will see the potential that still lies in your Kanban system, even if you are already successful.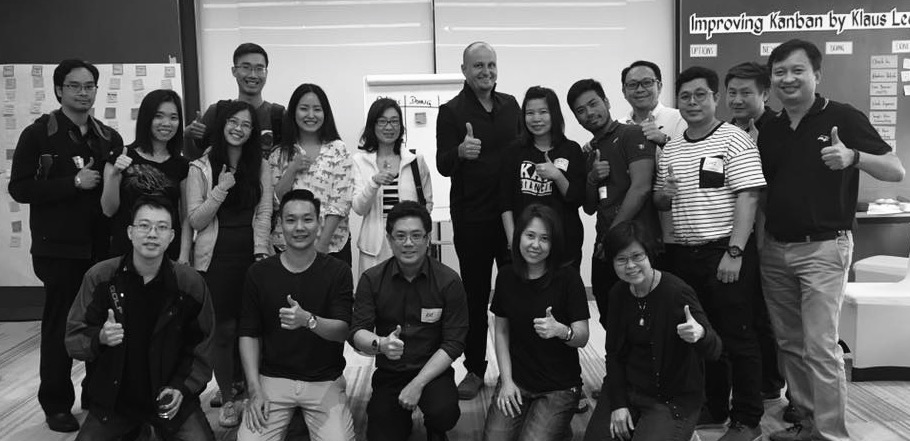 Description
"Improving Kanban" is a training for advanced users who already actively use Kanban and want to further develop existing systems. Here you get to know the techniques with which you can exploit the full potential of your Kanban system.

Forecasting "When will the work be finished?" and "How many items can you deliver in a certain period of time?" In the future, you will answer these questions with data-based forecasts without the hassle of estimating. We practice the handling of probabilities of occurrence and forecasting with the help of Monte Carlo simulations. Sounds difficult, but you don't need more than the four basic arithmetic operations and a calculator to make realistic forecasts.

Scaling: Another focus of KSI is the answer to the question: How to best coordinate Kanban systems on different hierarchical and functional levels, how to network them and integrate them into a large system? The mere multiplication of methods only fills the pockets of consultants. We analyze how value generation can be improved company-wide in consideration of dependencies.

Learning together and from each other LEANability stands for practice, experience and above all pragmatism. We apply theory where it is necessary for a fundamental understanding – but never in epic lengths, always focused. We talk about the things we practice and constantly develop in our daily work with customers. And that's how it should be for you in this training: You benefit from the experiences of others, receive feedback on your system and learn about practices that are already in use in other companies.
Goals of the training
After training, you'll be able to
give your own Kanban systems a boost for improvement.
make statements about when work will be done.
to scale your Kanban system and thus ensure even more value generation in your company.
putting the most important advanced flow concepts into practice.
Content and Topics
Kanban refresh
Evolutionary vs. Classical Change
Simple Kanban Approaches
Upstream Kanban
The Kanban Cadences
improvement techniques
Scaling Kanban, optimizing value generation
Metrics and bottleneck theory according to Goldratt
Date forecasts for a task
Date forecasts for several tasks (e.g. releases, sprints)
Target Audience
Interested people, such as team members and executives, such as (senior) vice presidents, team leaders, group leaders, scrum masters or coaches. Those responsible for services, products or processes such as project managers, product managers, business owners, enterprise architects, solution train engineers, release train engineers (RTE) or product owners.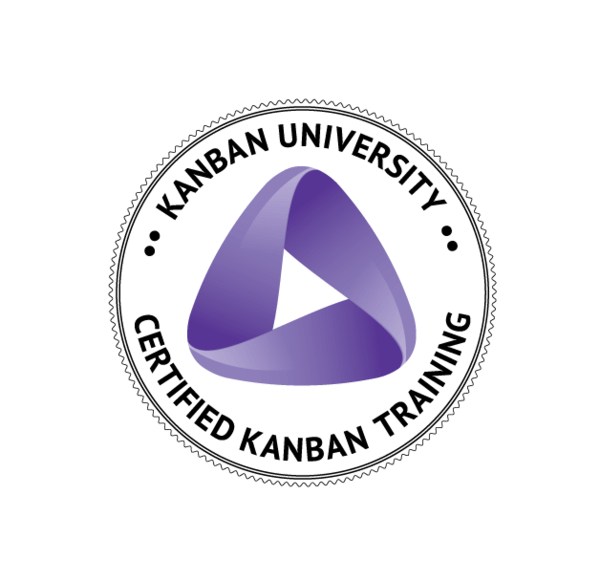 Certification
This training is certified by the Kanban University. All participants receive a "Certificate of Completion" directly from Kanban University after finishing the training.
If you have completed the KSD – Applying Kanban and KSI – Improving Kanban training, the Kanban University will award you the title "Kanban Management Professional".