Kanban in action! The 2-day training "Applying Kanban, KSD" deals with the hard facts of working with Kanban. This solid basic training prepares you to introduce Kanban directly into your organization or to update an existing Kanban system. We talk about meaningful visualization, about the effects of push vs. pull, WIP limits, how to establish a workflow and how Kanban works on different organizational levels of a company. The training is characterized by a very high practical relevance. And the best: You build your own Kanban system for your individual context in training!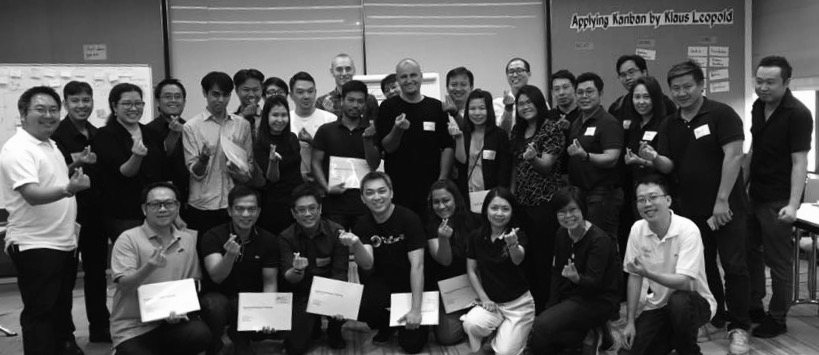 Description
In " Applying Kanban" you will learn how Kanban works and the systematic approach to working with a Kanban system. These are the topics that you need for an effective implementation or which you should check.

What is important to us is the orientation towards practice. The theory is presented briefly and crisply in an understandable way so that you can immediately try out how it works on concrete problems. No matter whether product development, support, IT or dev-ops, software or hardware development or also areas such as marketing and human resources (HR), you will get answers to your specific questions and challenges through the practical relevance of this training.

Build your own Kanban system for your individual training context! Visualization, workflow, WIP limits, troubleshooting and metrics – everything you need to use your own Kanban system.
Goals of the training
You want to know how Kanban works and you get into training alone? 
The training teaches all the basics of Kanban and focuses on practical exercises. It is important to us that you understand the way of thinking and can correctly judge where and how Kanban fits into your environment.
You are already using Kanban? 
Back then you started on your own and now you're wondering if you did it right? This training is your chance to find out. Build your Kanban system again under professional guidance and compare the result with the system you have in use. This creates a (probably quite extensive) improvement backlog for your system.
You have concrete plans and want to start Kanban in your environment?
Then it's best to come in threes! With three participants from your area, a small Kanban Change Team is created, which can work on its own context during the training. You go home with a design of your own Kanban system.
You're not in the right training when it comes to Kanban in production. Even if the topics are closely related, there are some decisive differences between the knowledge work (right in training!) and the optimization of production processes, just-in-time processes and intelligent warehousing.

That's not so clear? Decision support in demand? Just call: +43-676-330-4803! No special prior knowledge is required to participate in the KANBAN course.
Content and Topics
What is Kanban and why does it work so well?
Visualization of work and workflow
Design of your own Kanban system
Understanding and setting WiP limits
Pull vs. push and limited vs. unlimited systems
Flow-oriented working
Feedback Loops – Coordination and Planning
Basic metrics and measurements
Successful Kanban start with STATIK – System Thinking Approach to Introducing Kanban
Simulation: Experience working in a Kanban System
Target Audience
Interested people, such as team members and executives, such as (senior) vice presidents, team leaders, group leaders, scrum masters or coaches. Those responsible for services, products or processes such as project managers, product managers, business owners, enterprise architects, solution train engineers, release train engineers (RTE) or product owners.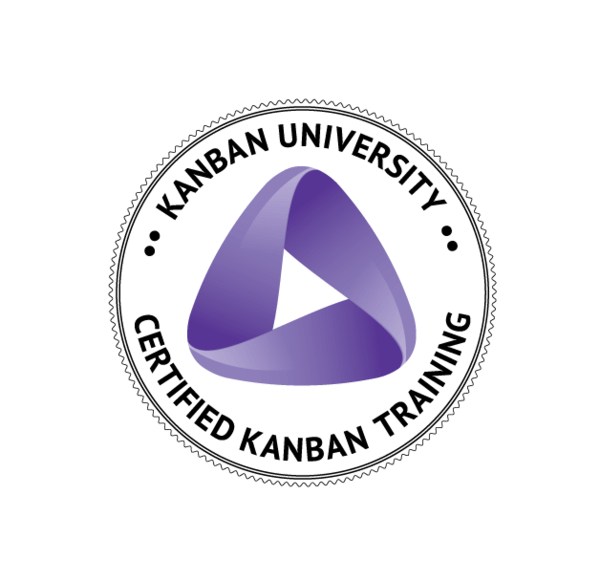 Certification
This training is certified by the Kanban University. All participants receive a "Certificate of Completion" directly from Kanban University after finishing the training.
If you have completed the KSD – Applying Kanban and KSI – Improving Kanban training, the Kanban University will award you the title "Kanban Management Professional".