FLCS
Flight Levels
Coaching Skills
Coaching is popular. Meanwhile there is a broad variety of approaches that are supposed to help in a business context — from systemic to solution focused to agile. More and more people see themselves as professional helpers who have a lot of expertise to offer.

The Problem
The problem is that most coaches focus primarily on individuals and teams. Applying the Flight Levels Model calls for organisational support though.For helping the whole enterprise effectively we need at least three capabilities. 1. a broader understanding of coaching that can cope with different levels of complexity 2. a broad variety of technical and social skills 3. intense practice.
You want to know why the Flight Levels Coach is supposed to be a generalist who is able to quickly and easily change from being a sparring partner to acting as facilitator, trainer or consultant.
You want to check your current know-how in various exercises.
You want to explore why the path from contact to contract is essential and what kind of questions and key messages you can use for that.
You want to discover why balance is key for effectively helping your coaches. Balance between expertise and ignorance, techniques and emotions, business and psychology.
How this workshop can help you
We create common ground for a coaching approach that resonates with the Flight Levels Model
We offer a tailor-made update of your current coaching expertise
We help you to use your personal strengths for co-creating Flight Levels and improve effectively
We provide tried and tested tools – and help to use them with the right attitude
The content at a glance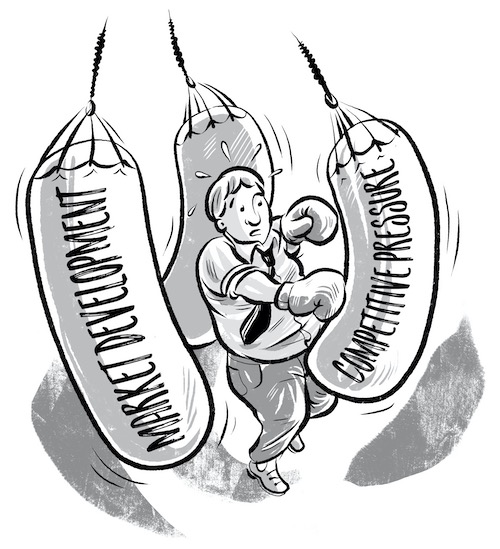 Definition: What Flight Levels Coaching, chameleons and Dr. Dolittle have in common
Flight Levels Coaches: Who are the coaches of FLC? What does our value proposition look like?
Value generating ingredients: Agile expertise, social know-how, emotional intelligence
Exercises: Key Questions and messages in action
From contact to contract: How to build on explicit agreements
Master yourself: Why your own attitude makes or breaks your coaching
Even more exercises: FLC is learning by doing!
Feedback: What we appreciate of each other and what we would like to suggest