FLCO
Flight Levels Coach
Training Program
Agile is chic, agile is in! Scrum, Kanban, SAFe, MorE or LeSS… In organizations different methods are being screwed in, employees are being trained up and down, so that the company finally acts agile on the market. For the customer, this usually improves – NOTHING. In this workshop you learn everything you need so that your company can achieve real business agility.

What is this all about
Finding a way with Flight Levels to coordinate the various management methods in a target-oriented way
Connecting Agile Islands – from Scrum to Design Thinking to SAFe – to enterprise-wide business agility
Equipping coaches and managers with state-of-the-art techniques and tools for implementation
Apply concrete practices to selected company examples
Practical applicability is most important to us!
The training program exclusively deals with topics and solutions from practice. You will see how other companies have found their form of business agility and have numerous opportunities to apply the concepts to your context and receive valuable feedback.
Is this training right for me?
You already have experience as an agile coach and now want to be more effective at the corporate level.
You want to break through the agile team boundaries and achieve business agility for your entire organization.
Your company is in an agile transformation, different agile methods are already in use, but success is still to come.
Agility is a declared goal in your company, and you want to know how you can support managers and employees professionally.
You're not a fan of framework religions, agile marketing posters and standard mash recipes but want a customized approach for your organization.
The content at a glance
The content of the Flight Levels Coaching program is based on the basic workshops Flight Levels Flow Design (FLFD), Flight Levels Systems Architecture (FLSA), and Flight Levels Coaching Skills (FLCS). There is, however, one essential difference: We assume that the contents are well known. In this class it is all about how to apply these skills in the coaching role.
Flight Levels
System Architecture
Creating flight levels system architectures
Running flight levels systems architecture workshop
Roll-out of system architectures (take-off)
Operating enterprise retrospectives and standups
Run improvement workshops
Flight Levels
Coaching Skills
Flow of flight levels coachings
Coaching techniques
Attitude in Flight Levels Coaching
Large group facilitation
Designing agile change processes
From contact to contract
Use collegial advice and collegial feedback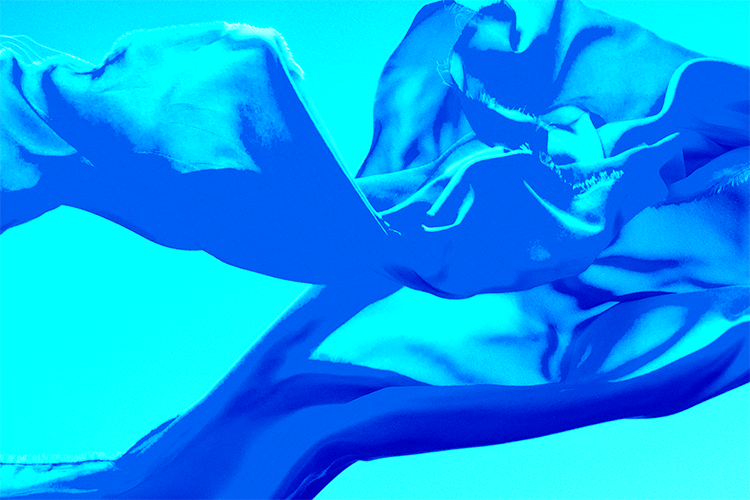 Flight Levels
Flow Design
Building flight levels systems
Instructing flight levels system design workshops
Improving systems
Running improvement workshops
Target group and general requirements
The training is clearly aimed at middle and senior management and experienced agile coaches.
We require a sound knowledge of agile working methods or modern management systems: Scrum, Design Thinking, Kanban, Self-organisation, SAFe, LeSS…
Knowledge of the working methods of organisations with 50 – 5000 employees is required.
You have the willingness to bring in your personal experiences and to continuously implement what you have learned.
You used already agile methods in the corporate context.
The Flight Levels Coaching Program
The training program consists of 5 course days. In most cases, the course is divided into 3+2 days with a weekend in between. The practitioner version is our international offering and is offered in English. To successfully complete the course, attendance is required every five days.
Price Practitioner
1. Participant: 6.990 EUR
2. Participants: 5.990 EUR pro person
3. Participants: 4.990 EUR pro person
price excl. VAT
Dates Practitioner
23. – 29.09.2020, Barcelona, ES
interrupted by the weekend
Drop us a line, why you want to be part of this program…
The training program consists of four workshops of three days each. For successful completion, all four dates must be attended. The workshops take place at some time in between so that what you learn can be applied in practice and can be taken as input for the next module.
The training program can only be booked entirely, no single dates, no changes.
Price Professional
1. Participant 9.990 EUR
2. Participants: 8.990 EUR pro person
3. Participants: 7.990 EUR pro person
price excl. VAT
Dates Professional
Module 1; 18. – 20.05.2021, Vienna, AT
Module 2: 21. – 23.06.2021, Düsseldorf, DE
Module 3: 15. – 17.09.2021, Cologne, DE
Module 4: 19. – 21.10.2021, Vienna, AT
Due to the current uncertain Corona situation, we may not start on 18.5 as planned. We, therefore, ask you to reserve the following two dates for an alternative:
Alternative date 1: 14-16.12. D/A/CH
Alternative date 2: 25-27.1. D/A/CH
ATTENTION: The FLCO-Professional is only being offered in german language.
Drop us a line, why you want to be part of this program…
Flight Levels Coaching requirements
Think of the enumeration as a self-assessment that shows you whether you meet the requirements for the training program. The three areas correspond to the FLFD, FLSA, and FLCS training. If your self-assessment results in more "well's" than "but clearly's", please visit the other workshops first. We build on this previous knowledge, these contents are refreshed and classified but not fundamentally taught.
Flight Levels Flow Design
I have a deep understanding of flow-based work.
I understand the difference between FL 2 and FL 3 boards.
I understand the complexity of FL3 boards and can build FL3 boards.
I know what is essential for FL2 visualization.
I can build effective Flight Level 2 boards.
I can use the 4 Flight Levels activities in board building.
I can guide an organization to create focus.
I can establish measurements and counter measurements that serve as a feedback loop.
I can define the relevant agile interactions for a working system.

Flight Levels Systems Architecture
I understand why team agility rarely leads to more business agility.
I know what FL1, FL2, and FL3 systems are all about.
I know the 4 Flight Levels activities.
I understand how Flight Levels can be used to move from a multi-year strategy to operational work units.
I can create Flight Levels architectures for an organization.
I can determine flight items and flight routes of an organization.
I can interpret flight routes and conclude the involvement of employees.
I know the essential agile interactions to promote company-wide business agility.
I understand the basics of an agile change process.
Flight Levels Coaching Skills
I am capable of facilitating the first conversation to clarify the building blocks on the work level, relationship level and business level and define at least one next step.
I am capable of facilitating longer conversations to learn more about the current situation, business context, improvement areas, systems as well as people and to agree on how to proceed.
I am capable of applying professional coaching techniques such as questioning, active listening, observing, getting or receiving feedback or visualising.
I am capable of balancing expertise ("technical know-how"), group dynamics ("social know-how") und self-awareness ("emotional intelligence").
I am capable of shifting between different roles such as individual sparring partner, team coach, workshop facilitator, flight levels trainer or consultant.
I am capable of co-creating an agile approach to change.
I am capable of effectively collaborate with people from different areas, functions and hierarchy levels.
I am capable of facilitating agile interactions both in standardized meetings (such as standups or retrospectives) and tailored workshops.
I am capable of communicating with managers on an eye-to-eye level.
I am capable of facilitating large group events to inform and engage many people at once.
I am capable of applying my own capabilities to foster continuous improvement of systems as well as people.